Vibrant, exciting, and a comprehensive look at what the modern sign shop can deliver with the right technology. That's the best way to describe Currie Group's exciting Sydney demonstration centre, and the Sign & Display by Appointment event held to mark its opening.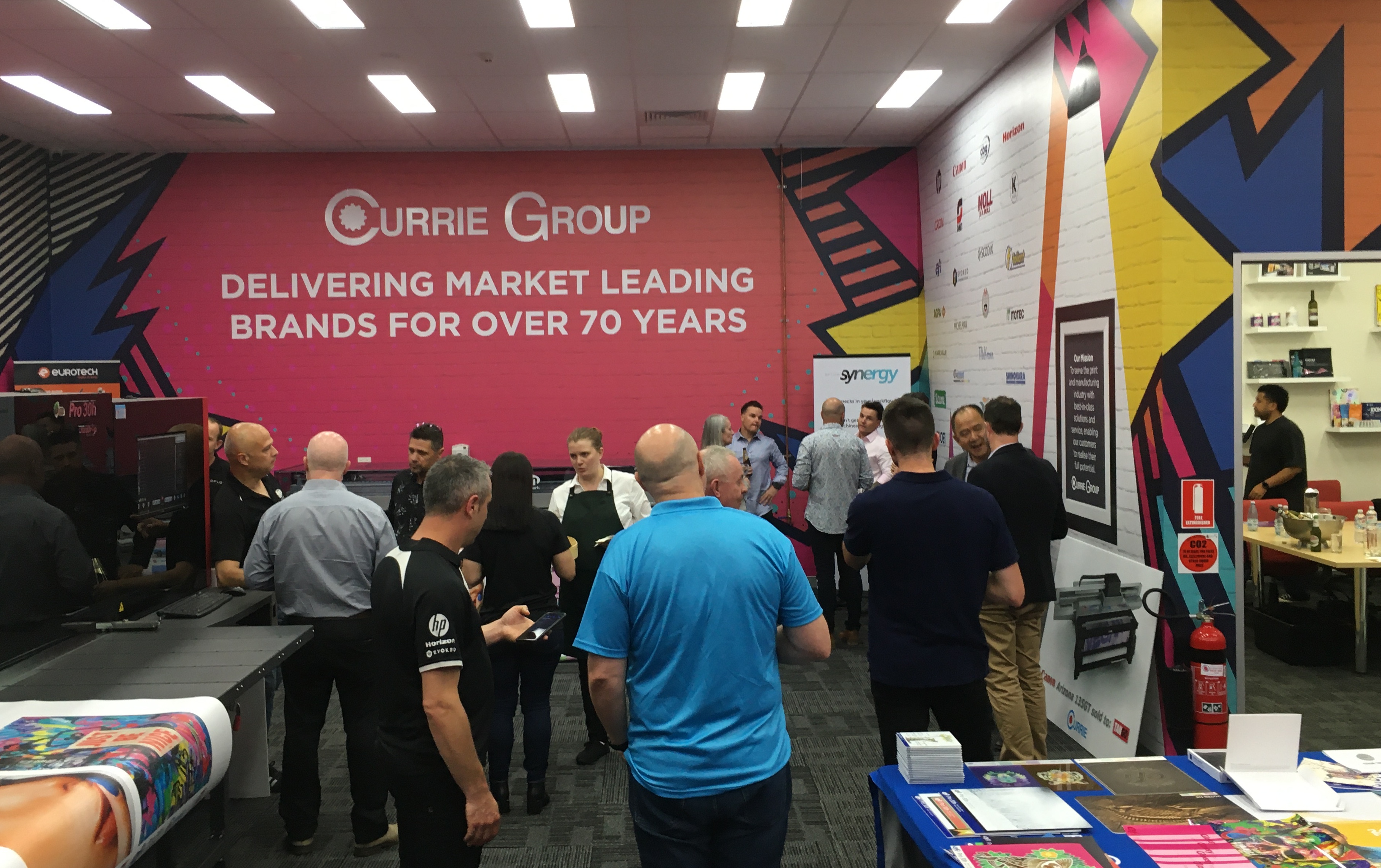 Over several days, business owners were invited to see the latest in wide-format print technology and applications courtesy of the EFI, Canon, and HP print solutions, with live demonstrations taking place. Visitors could discuss their needs and see the solutions that Currie Group deliver to the sign & display markets, as well as commercial print, labels, and packaging.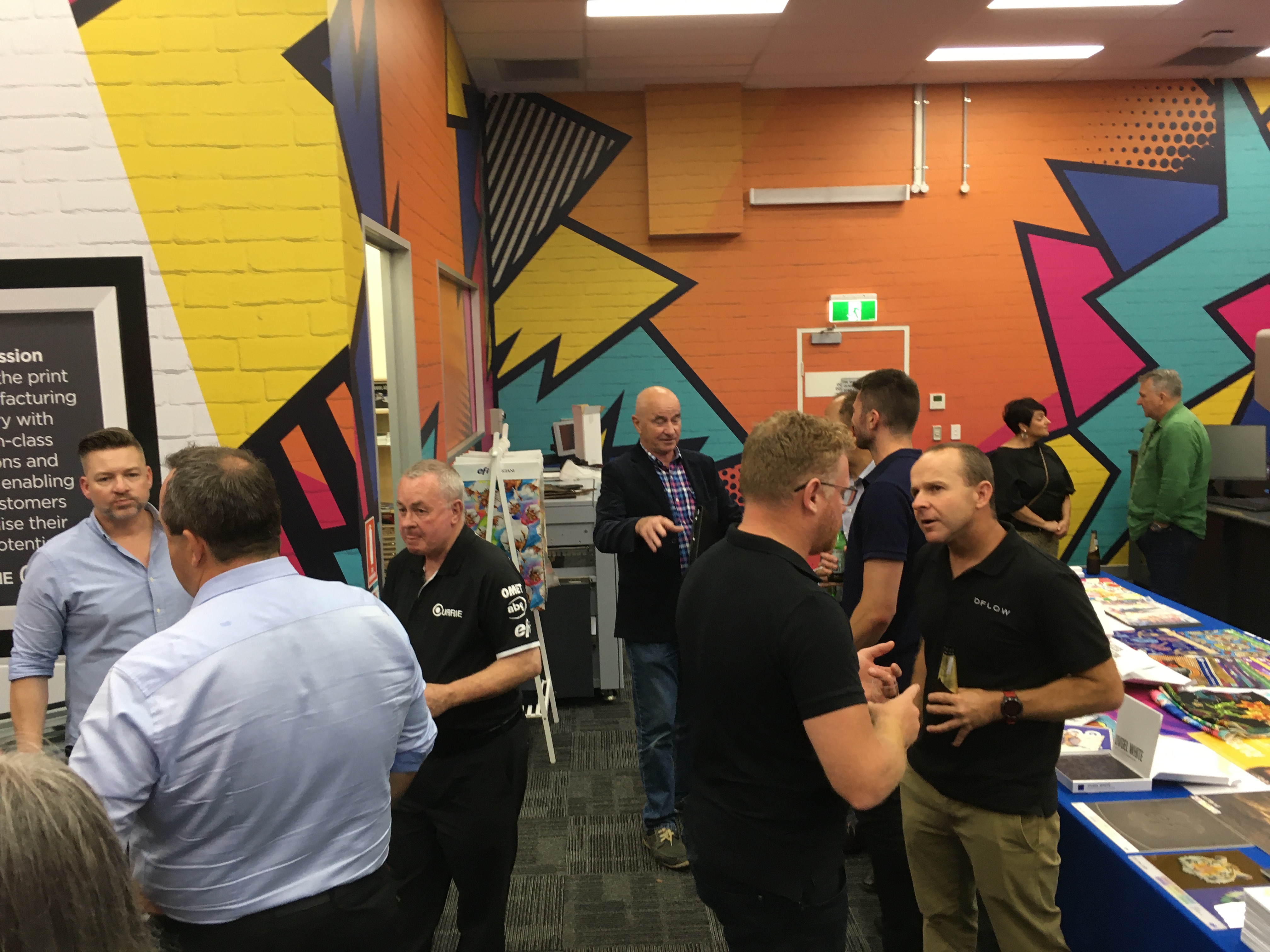 The demonstration centre, located in Macquarie Park, is decked out in vibrant graphics – all printed on Orafol adhesive media - plays host to a huge array of sprinted samples than span almost all the print industry. There's almost nothing that can't be produced by the three machines on display. All the graphics used to decorate the demonstration centre where actually printed using the EFI Pro 30h hybrid LED and the Canon Colorado M Series, using matte and gloss graphics which the M Series can print in the same run.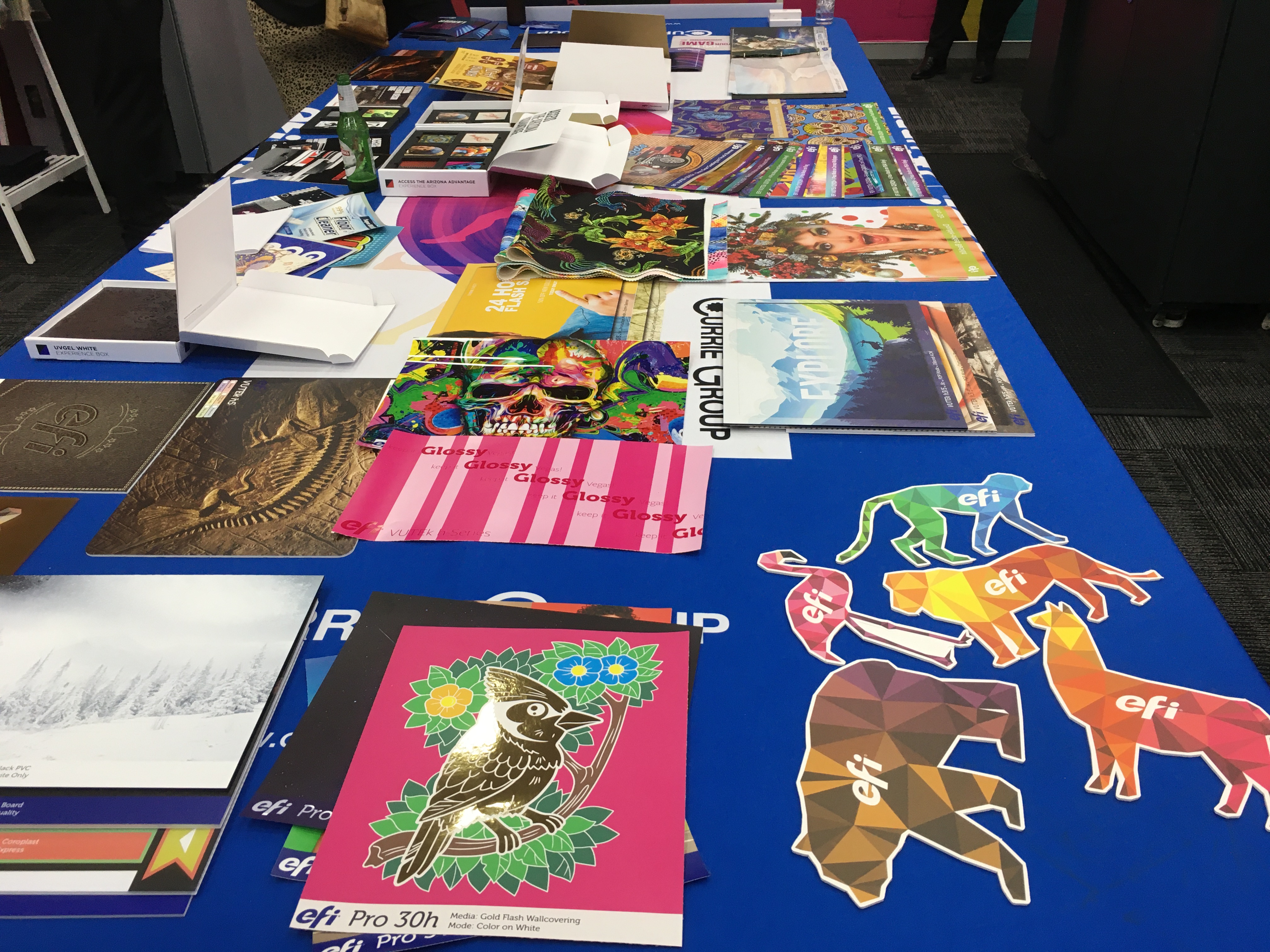 Paul Whitehead, Business Unit manager – Sign & Display, Currie Group, told guests that, "Currie Group is excited to bring these printers here to our Sydney demonstration centre, with many clients booking to see the technology on display, including the new Canon Colorado M-Series which is making its debut in NSW."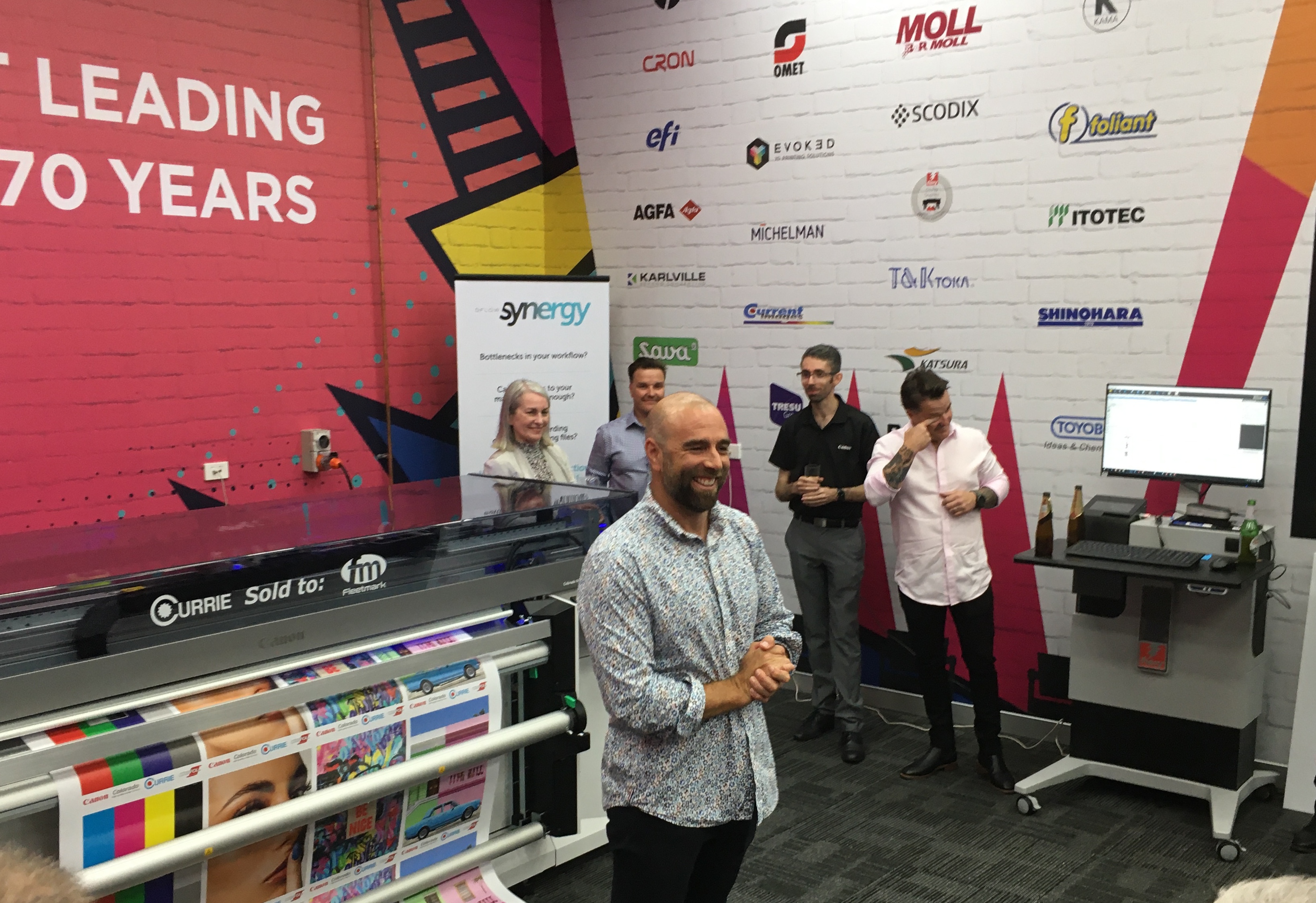 In recent times, Currie Group has made a significant investment if the wide-format sector by partnering with market leader EFI, then following that up with the recent announcement of the partnership with Canon Production Printing Australia.
Ashley Playford-Browne, Currie Group Business Development Manager – Sign & Display, was also available to show guests through the centre.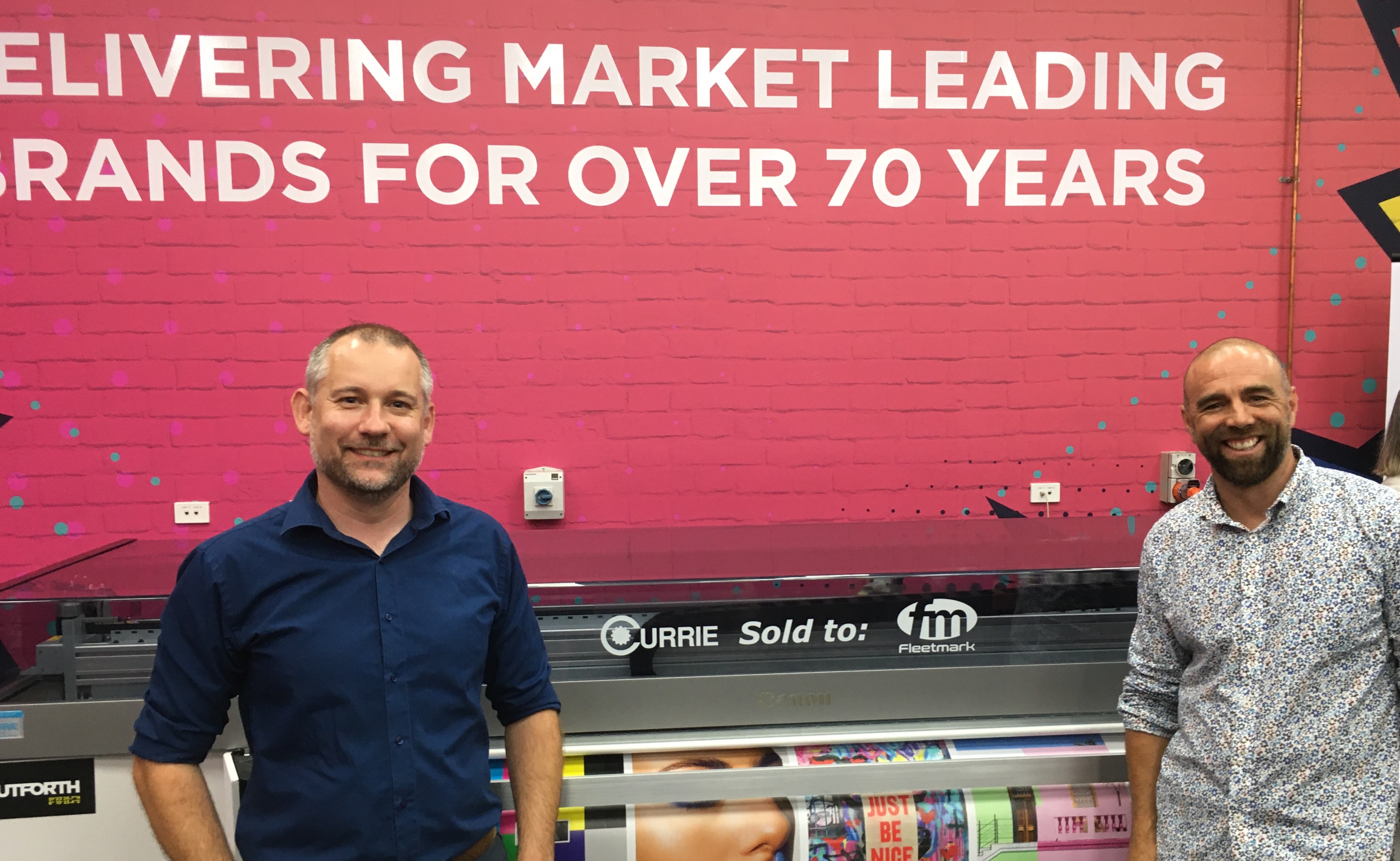 "We are proud to be able to bring the latest print technology to sign and display specialists in the Sydney market, and from across NSW," said Ashley. "Each customer has different needs, and we look to address those needs with a range of tailored options."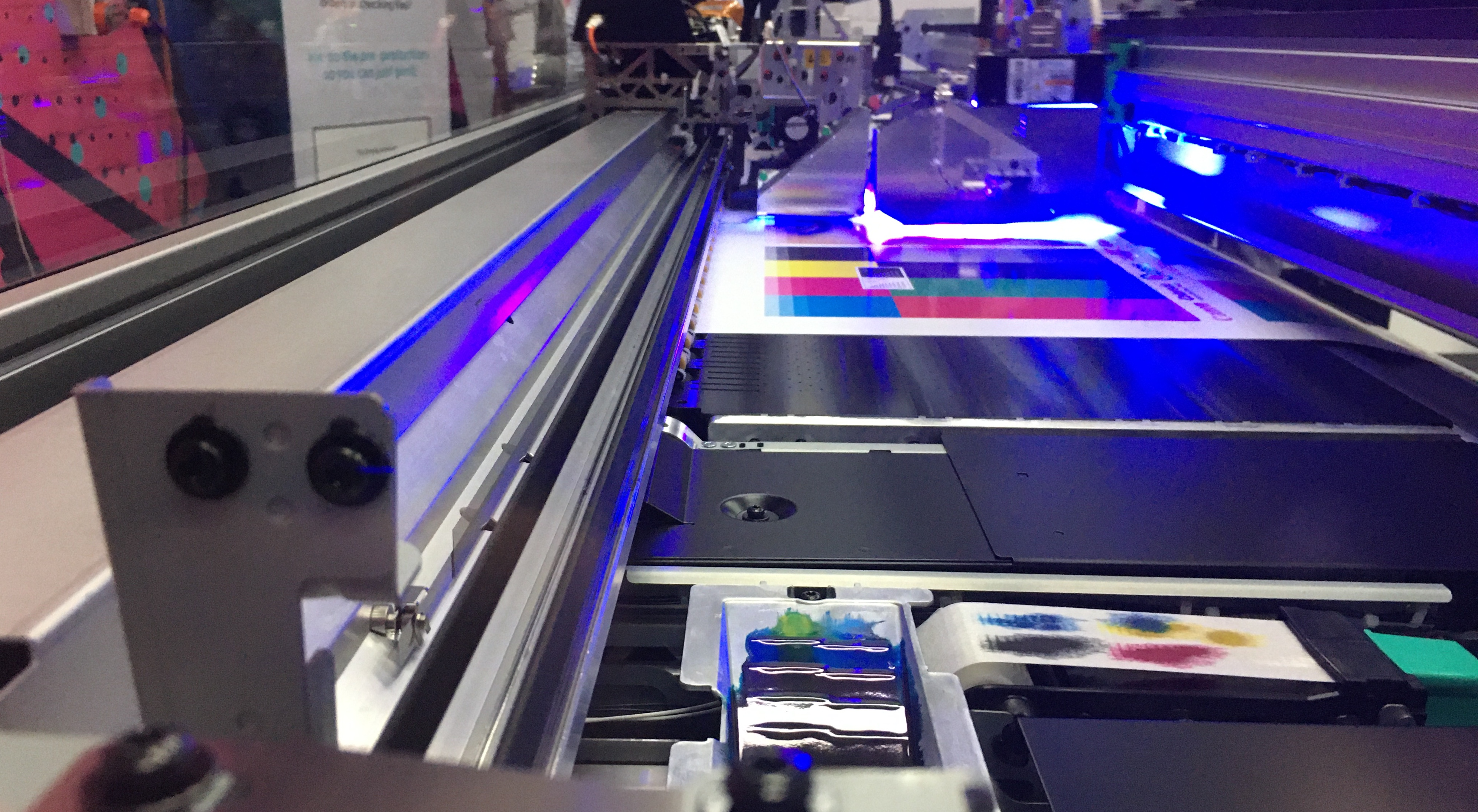 "We have had a lot of customers come through the centre, and have many appointments made for the following weeks. There's been an interesting mix of new and existing clients. Many have our HP Indigo presses, but there are also many new customers looking to branch out and expand what they can deliver. Which is why the print solutions that the EFI Pro 30h hybrid and Canon Colorado M series are of real interest. They are exceptional technology and extremely versatile. You only need look around the demonstration centre to see what the printers are capable of."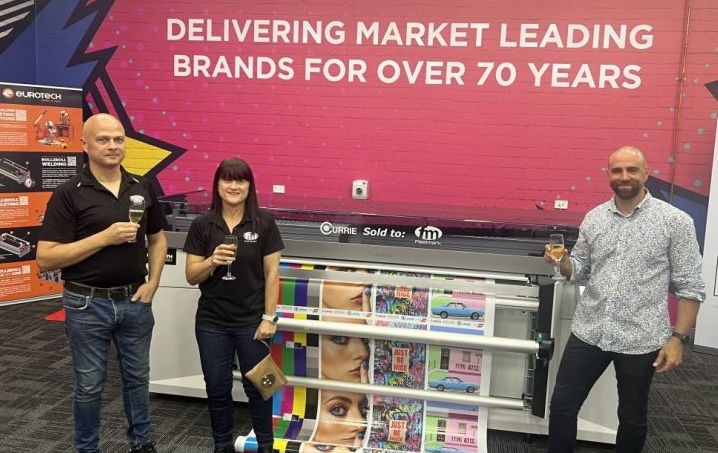 The capabilities of the machines were certainly enough for Melbourne-based Fleetmark who have been the first company to purchase a Canon Colorado M series from Currie Group.
"Fleetmark has purchased the first Canon Colorado M5W under the Currie Group banner to complement their truck curtain business in Melbourne," said Paul. "They also use two EFI machines, so with this investment in the Colorado, it brings everything under one roof from the perspective of service and support."
"Fleetmark has an exceptional reputation in vehicle graphics, specifically for their truck curtains and vehicle graphics. Currie Group have done a lot of work with Fleetmark with their existing EFI portfolio. They have seen the Colorado technology and realise the benefits the print system can deliver to complement the work they are doing and to address their increased workload."
Another purchase that was announced during the event was the sale of a Canon Arizona 135GT UV curable flatbed and roll-to-roll inkjet printer to Tango Visuals based in Victoria.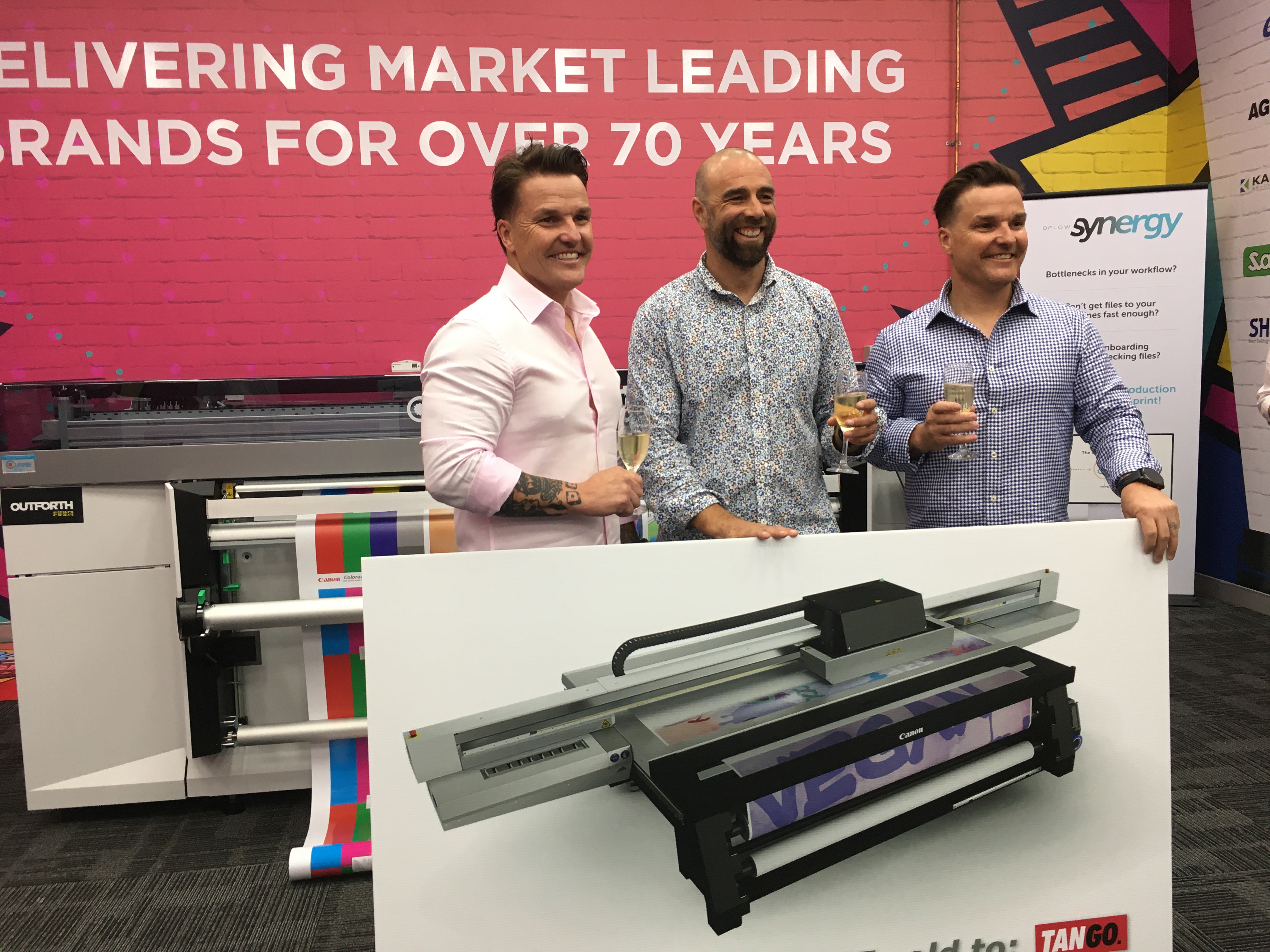 "Print and sign specialists are looking to diversify," said Ashley. "Businesses that specialise in installation, or exhibitions and displays, are looking to bring the new technology in-house to expand the services they can offer. At our new demonstration centre, we can show business owners the benefits this technology can deliver."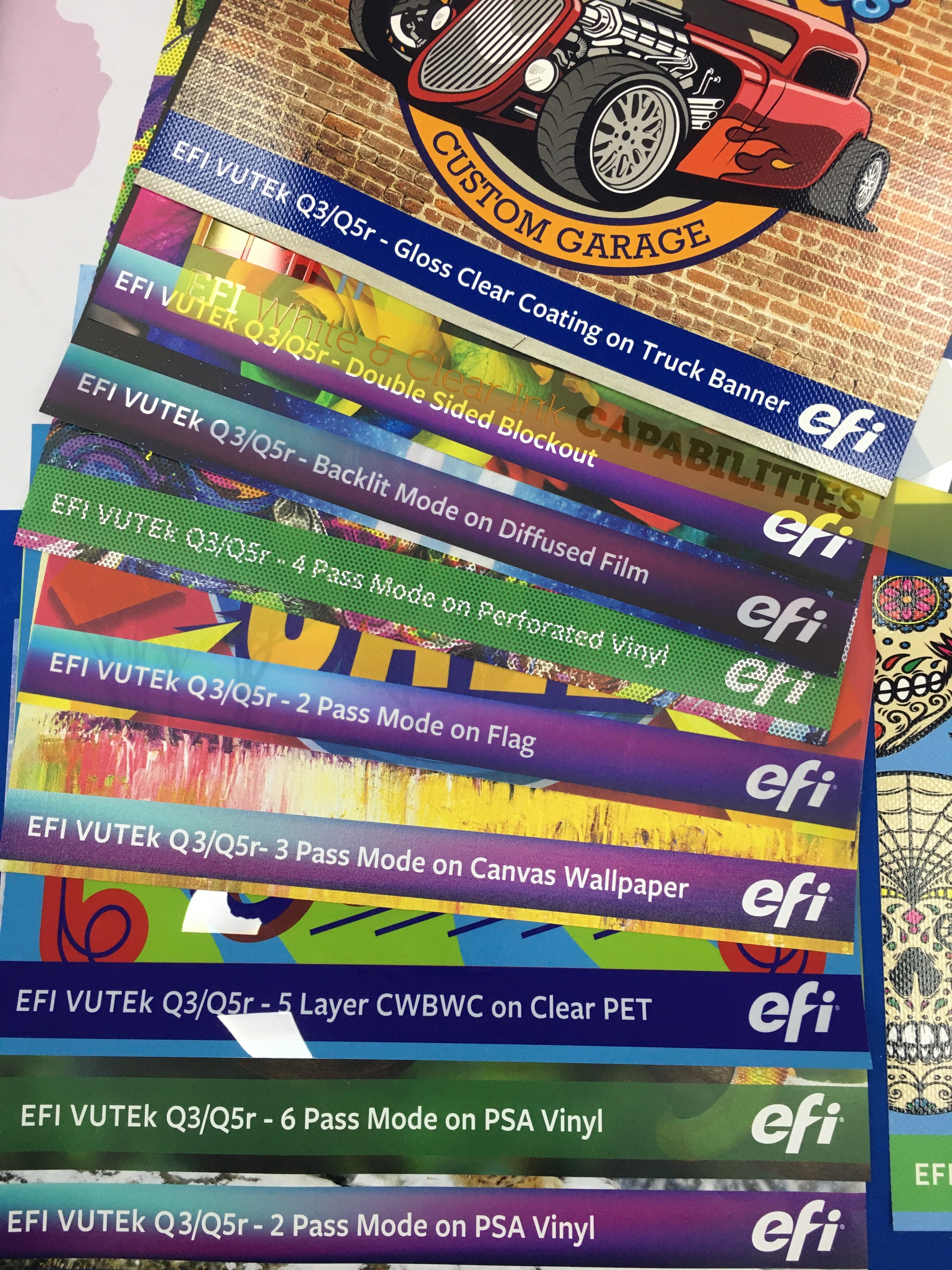 And those benefits, and much more, can be seen at the new Currie Group Sydney demonstration centre. To visit the centre and see the latest print technology, just give the Currie Group Sydney offices a call on t: 02 9889 0104 or visit the website at www.curriegroup.com.au