Creating the Future of Graphics Solutions. Together.
The opening of one of the most advanced production facilities in Hilden, Germany, moves the production of Graphics Solutions materials to the next level and reflects all the strengths and capabilities of 3M.
This state-of-the-art expansion to existing graphic film operations at the Hilden facility will significantly increase manufacturing capacity for the production of 3M Graphics Films.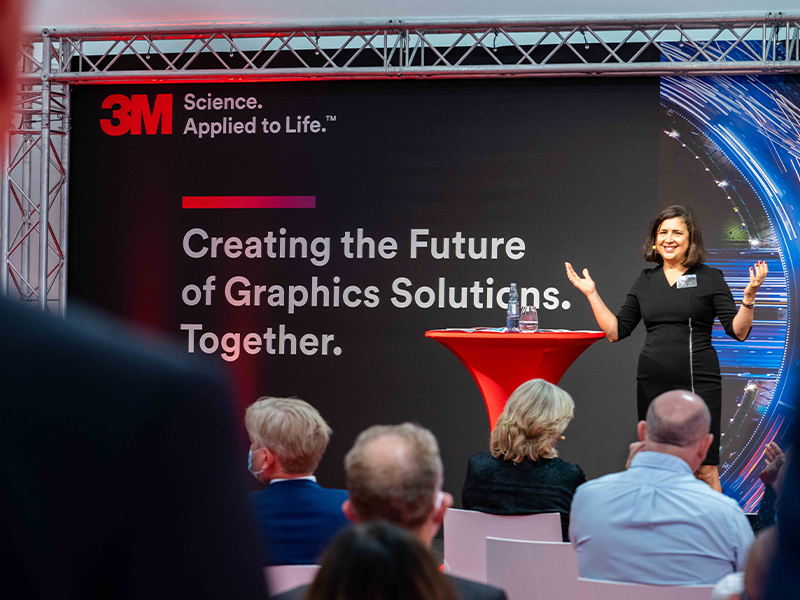 The $133M investment will see the introduction of two new production lines capable of producing an additional five million square meters of film per year and illustrates 3M's commitment to invest in capacity to meet customer demand.
The facility's location accommodates the rapidly growing market for 3M Commercial Solutions products.This investment not only increases capacity but enables our markets to be serviced quickly and efficiently.
The site is being celebrated as an Industry 4.0 plant demonstrating the cutting edge of graphic film manufacturing. Engaging Six Sigma Black Belts to implement LEAN initiatives has allowed the plant to reach optimum efficiencies and deliver on its productivity targets, including state of the art automation and a focus on clean energy.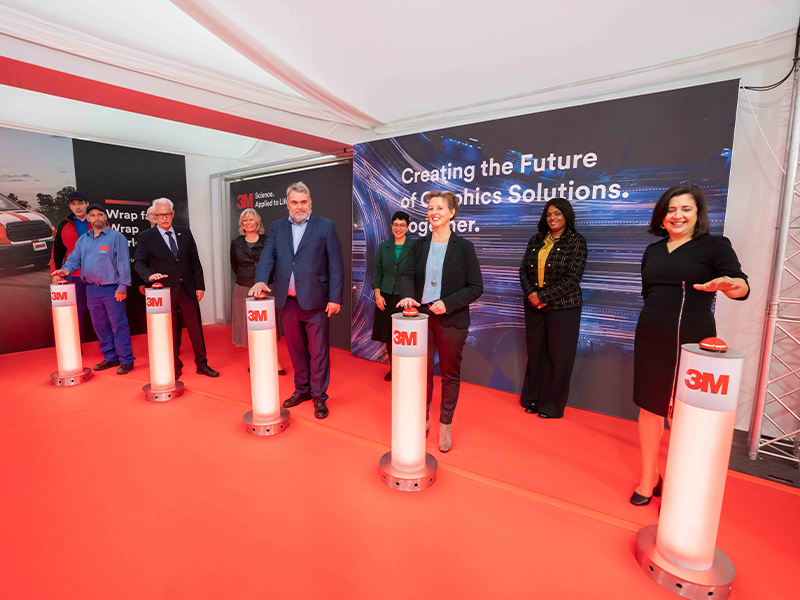 The new Hilden Production facility embodies the core values, strengths and capabilities that 3M represents:
An unwavering and tangible commitment to sustainability – with leading-edge energy management systems
The highest quality standards – with web inspection, defect identification and automatic converting connections
Uncompromised performance – driven by the high productivity rates and latest coating technologies
World class capacity – to serve the globe from the center of Europe.
"This investment in Hilden further demonstrates our commitment to leadership in the Commercial Solutions world," said Silvia Perez, President, 3M Commercial Solutions Division."We are proud that this high-investment, next-generation site with global reach has been established in Europe and we are excited that this is just the first step of a longer-term investment plan."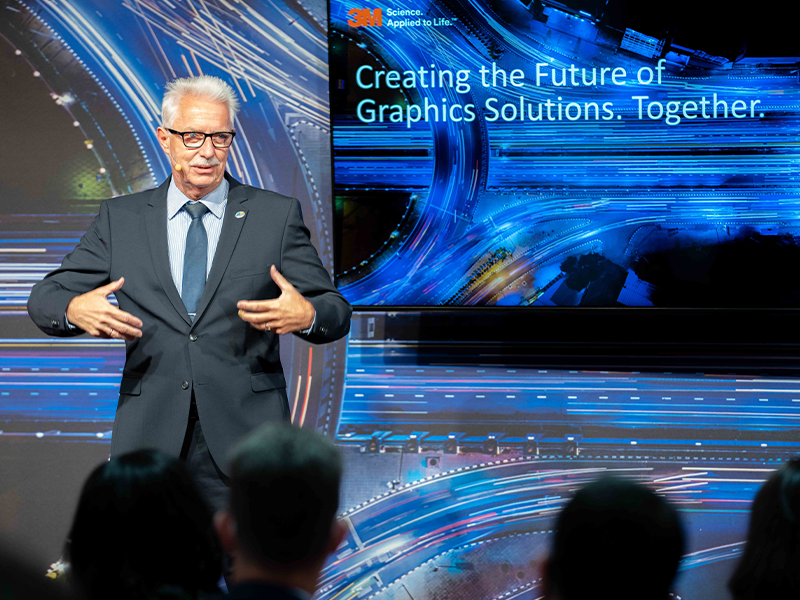 "This new facility reaffirms 3M's commitment to the graphics business and will support our growth needs in Australia as well. "We remain committed to providing world class sustainable products for our customers and improving service levels and quality that is expected of us as a market leader," said Amit Laroya, Senior Vice President, Transportation and Electronics Business Group, Asia.
The Grand Opening happened on October 14, 2021 and will be attended by key stakeholders from the 3M Commercial Solutions Division, the pioneers behind the development of the new facility, and key dignitaries from the German Government, who will commemorate the momentous occasion.
This was followed by virtual events in other Areas and the event for Asia happened on the 9th of November 2021, where the key customers and valuable partners were invited to join and be part of this great milestone from 3M Commercial solutions division."As we focus on increasing our penetration in the Asia region for the Commercial Solutions division, this strategic investment in graphics, which is one of the core portfolios for us, will support our commitment and help us create more value for our customers more efficiently," said Manohar Raghavan, Director, 3M Commercial Solutions Division, Asia.
3M is a trademark of 3M.
About 3M
At 3M, we apply science in collaborative ways to improve lives daily as our employees connect with customers all around the world. Learn more about 3M's creative solutions to global challenges at www.3M.com or on Twitter @3M or @3MNews.