Epson commits to the global future of inkjet printing solutions
As more and more printing moves away from laser-based solutions due to their excessive cost, waste and energy usage, Epson has committed to inkjet solutions powered by its unique PrecisionCore™ technology as the future of printing for home, enterprise, office, large format and industrial applications.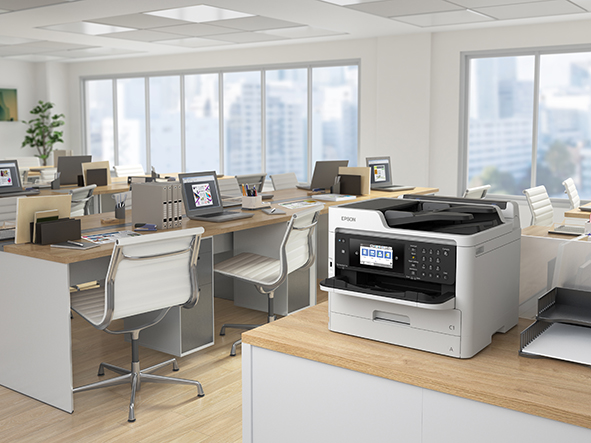 Epson Australia GM marketing, Bruce Bealby explained, "Epson's inkjet printing technology is increasingly the technology of choice in many areas and most recently in enterprise and office printing environments. As we all know there are always many variations on a theme as far as technology is concerned and inkjet technology is no different. Epson has seen continued and consistent growth in our enterprise and office Heat-Free inkjet solutions powered by our unique PrecisionCore™ technology and have committed to it, globally, as the future of office printing."

The main reasons for this are simple and straightforward. Epson PrecisionCore™ inkjet solutions are scalable and so can be used across the board from entry level office printers right up to industrial large format printers and enterprise office printers.

Epson PrecisionCore™ printers use fewer moving parts than traditional laser technology, which makes them inherently more reliable and that is particularly important when printers and copiers are such an important part of time-sensitive business processes. Fewer moving parts also drive down production and service costs.

In addition, Epson's PrecisionCore™ inkjet solutions, high-yield inks and low running costs are particularly relevant and significant in office environments where costs are tightly controlled.

Bealby added, "It's also worth noting that not only can Epson PrecisionCore™ enterprise and office printers provide businesses with a more affordable option for high-speed, high-volume printing but they are also the ideal replacement for toner-based, energy-hungry laser printers."

As far as the environment is concerned Epson's Heat-Free Technology uses far less – often up to 94% less* – power than comparable laser printers, which benefits the planet and results in lower energy bills for the office. This point is currently being highlighted by Epson and National Geographic in their Global "Turn Down the Heat" campaign.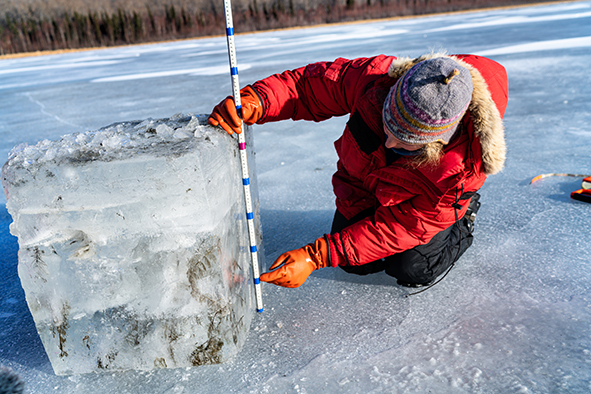 The Arctic is warming twice as fast as the rest of the Earth. As its permafrost ice melts, powerful methane greenhouse gases are released into the atmosphere, which speeds up global warming in an increasingly destructive cycle. Professor Katey Walter Anthony is an Arctic researcher and National Geographic Explorer, and her work has helped to reveal that Arctic lakes are emitting five times more methane than previously thought.

To make copies of maps and data from her field research, Katey uses Epson's innovative inkjet printers. Not only does their Heat-Free Technology save as much as 94% of the energy used by comparable traditional laser printers, they also don't require heat to warm up like laser printers, which means even greater energy and cost savings.

Katey explains, "The Arctic is literally melting before our eyes, and what happens in the Arctic does not stay in the Arctic. It affects the entire planet. Heat destroys permafrost and when we choose to use heat free technology, we lower our energy consumption which helps to reduce greenhouse gas emissions and slows permafrost thaw. The environmental burden from manufacturing and recycling spare parts is also reduced, as Heat-Free Technology uses fewer consumables and parts that need replacing."

As much of the industrialised world strives to reach net-zero emissions by 2050, these innate energy savings brought by Heat-Free technology can greatly reduce the environmental footprint of printing solutions.

Bruce Bealby concluded, "The feedback we consistently get from the market is that inkjet technology continues to be the dominant technology in many areas including large format, commercial, and industrial; however, as far as Epson and our customers are concerned it also continues to excel and significantly grow in popularity in the enterprise and office spaces. It is worth acknowledging again that not all inkjet-based technologies are created equal but those that have the right balance between, reliability, efficiency, sustainability and lower cost will be a force to be reckoned with for many years to come."