Epson launches all-new line of production-class SureColor® P-Series wide-format photo printers
Focused on the current market needs of production-class print providers, Epson today introduced a new line of SureColor P-Series photographic and graphic art wide-format printers. The new SureColor P-Series models are designed specifically for high-volume photo fulfilment, retail photo labs, poster and graphic art production. The new production-class SureColor P-Series 24- and 44-inch models are slated to launch this year, with the initial SureColor P8560D 44-inch dual roll printer available first.

Leveraging Epson's latest 2.64-inch PrecisionCore printhead and six-colour UltraChrome PRO6 pigment inks, Epson's new photographic printer line enables higher-speed performance than previous generation models while providing outstanding image quality. The innovative, space-saving design provides a small footprint for space-constrained production environments. In addition, the latest models include several new features that improve workflow and media handling, including Adobe Embedded Print Engine as standard, dual roll, built-in take-up reel for roll-to-roll printing, complete front operation, easy automatic roll loading, and optional, adjustable production stackers.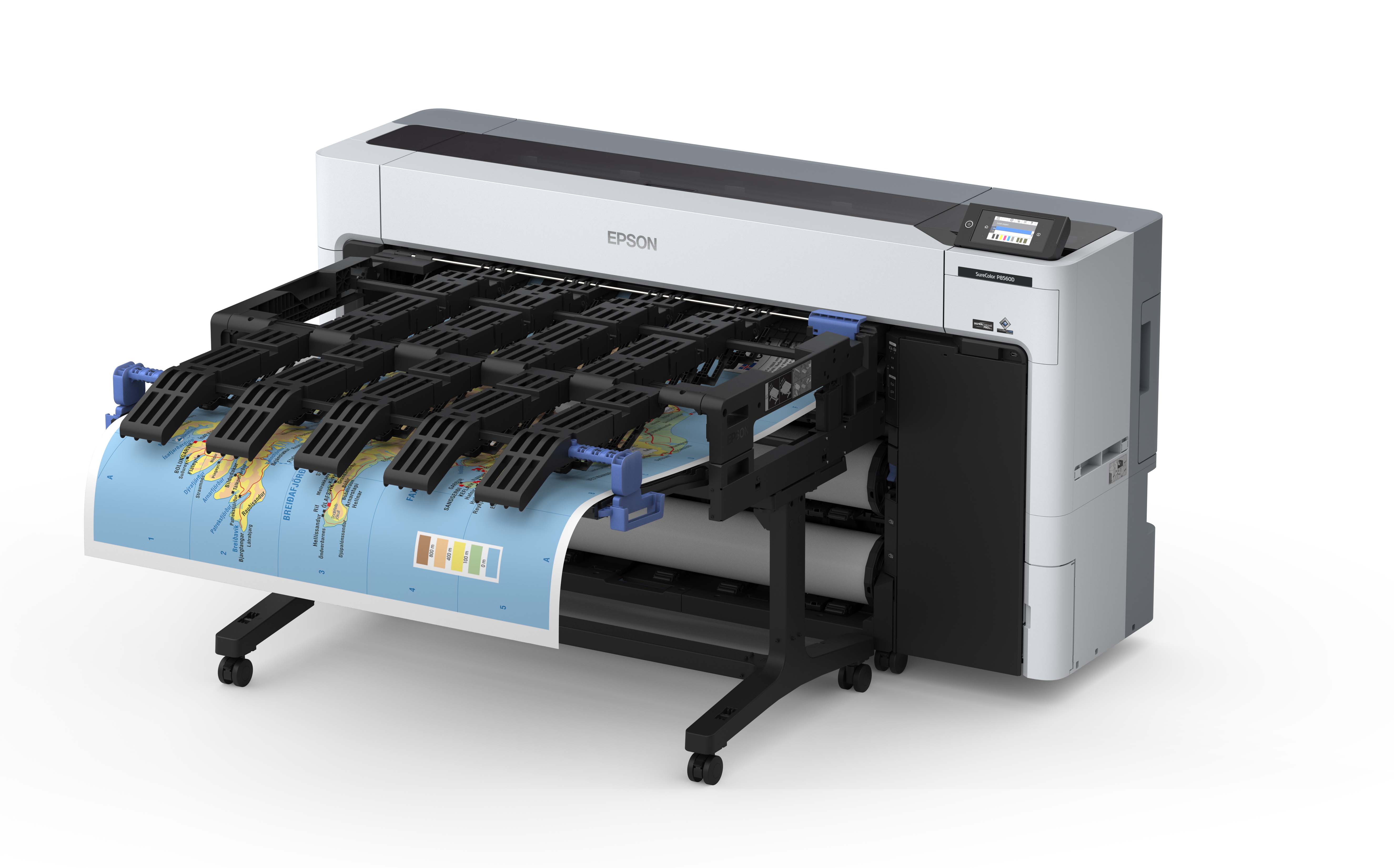 "As the demand for more personalised photo products, decor and graphic art continues to rise, print service providers are demanding higher quality and higher productivity at lower costs," said Epson GM marketing Bruce Bealby. "These new P-Series production-class printers deliver on all those fronts. The first available model in this new line, the SureColor P8560D is engineered to achieve high speed with innovative media handling, all with the high quality and reliability synonymous with Epson."

More about the new SureColor P-Series
The new line contains a range of features designed to meet the needs of demanding print service providers, including:


Advanced performance – Using the fast and reliable 2.64-inch PrecisionCore MicroTFP printhead, the new SureColor P-Series line is up to 2.3 times faster than the SureColor P8070
Innovative design fits any workflow – Robust, functional flattop design with complete front operation; small footprint with compact design fits into small spaces and can be pushed against a wall or used in an island configuration
Seamless, dual roll productivity – Simple, automatic roll loading; automatically switches between two media types or sizes, or second roll can be used as a take-up reel for roll-to-roll production
Wide range of media for various photo applications – Print on a wide range of media, including photo, fine art, canvas, and rigid posterboard up to 1.5 mm thick
Easy to use and maintain – Configurable 4.3-inch touch-screen control panel for simple operation, automated routine maintenance and convenient self-service for long-term operation
Outstanding image quality with six colours – UltraChrome PRO6 pigment ink with Gray produces vibrant, rich colourful prints with smooth gradations and neutral black-and-white images that rival comparable eight-colour printers
Adobe® Embedded Print Engine – High-speed processing and PDF printing convenience powered by a powerful Adobe Embedded Print Engine with four on-board Intel Atom CPUs; provides up to 3x faster1 processing of complicated data and accurate printing of transparent layers, with PDF RIP resolution up to 1200 dpi; engine ensures live transparency blending and smoother shades with graphics containing levels of gradients, as well as integrated ICC-based colour management
Epson Cloud Solution PORT – Remotely manage and monitor entire printer fleets cost-effectively with a convenient dashboard on laptops or smart devices, including production rates, page and square meter counters, printer status, and equipment utilisation
Versatile connectivity – High-speed USB 3.0, Gigabit Ethernet or Wi-Fi® connectivity (2.4 GHz and 5 GHz) options to fit virtually any production workflow
Enhanced security features and IT tools – 28 IT security features to assist with data production, communication security, and access control, including IC card option for user control and tracking, SSD Encryption, and IEEE 802.1x
Expandable options – Optional adjustable production stacker available in 24- and 44-inch versions; optional 960 GB solid state drive to save jobs directly on printer, freeing up bandwidth for repeat job.
The Epson SureColor P8560D 44-inch dual roll model will be the first in the line to ship later this year followed by the 24-inch wide version and 44-inch 1.6L ink pack version in late Q4 2021.