For Another Year Kwik Kopy Is Appointed Official Print Partner for AACTA awards
Kwik Kopy was recently chosen as the official print partner for The Australian Academy of Cinema and Television Arts (AACTA) Awards in recognition and celebration of Australia's highest achievements in film and television. This amazing work highlights how Garry Folcarelli of Kwik Kopy Alexandria produced print material that represented the prestige of the awards.

Objectives:

One of most important requirements was to provide a wide range of quality printing materials that could be given out at lead-up events such as the AACTA Industry Luncheon as well as the AACTA Awards ceremony and official after party. Printed collateral included:

- Invitations
- Posters
- Event programs
- Year in review booklets
- Winners' cards
- Sealed envelopes
- Social media cards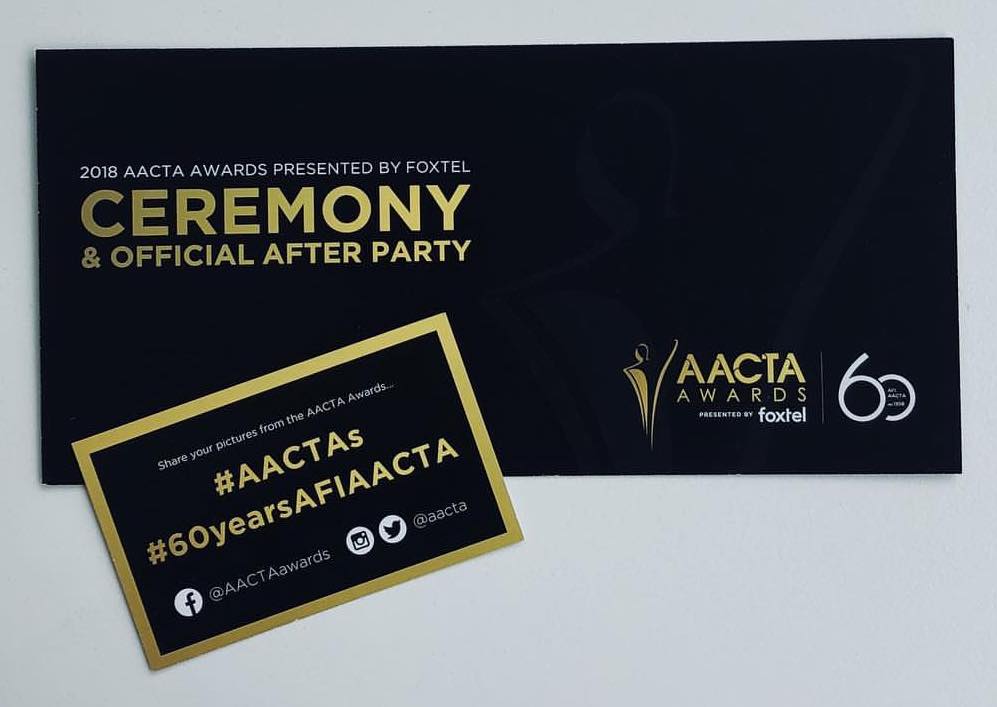 Strategy and Execution:

The first step Kwik Kopy took was to meet with AACTA and get a clear understanding of their business, needs and expectations. Folcarelli recommended using print stock that suited the glamour of the event that also reflected the bright camera stage lights of the event.
Solutions:

The sheer number of people handling the materials, coupled with lighting and cameras flashes meant it was crucial to get the right paper stock and finish right. Kwik Kopy took the following approach:
- Use coated stock for the covers of the Judge's Handbook and uncoated stock for the inside pages. This gave the right look and professional, high-quality feel for the occasion.
- For the winner's cards a matt finish was used to stop reflect the lights using gloss celloglaze finishes would mean far too much reflection.
- Kwik Kopy Alexandria chose special inks like a gold metallic finish and silver metallic toner. The gold metallic finish helped makes the logo and lettering 'pop' on print pieces such as the invitations and programs.
- For the winner's card Kwik Kopy created a folded die-cut outer piece. The cut-outs allowed AACTA to insert the winner's details and seal the card. This meant AACTA could maintain complete secrecy and suspense until the winner announcements on the night!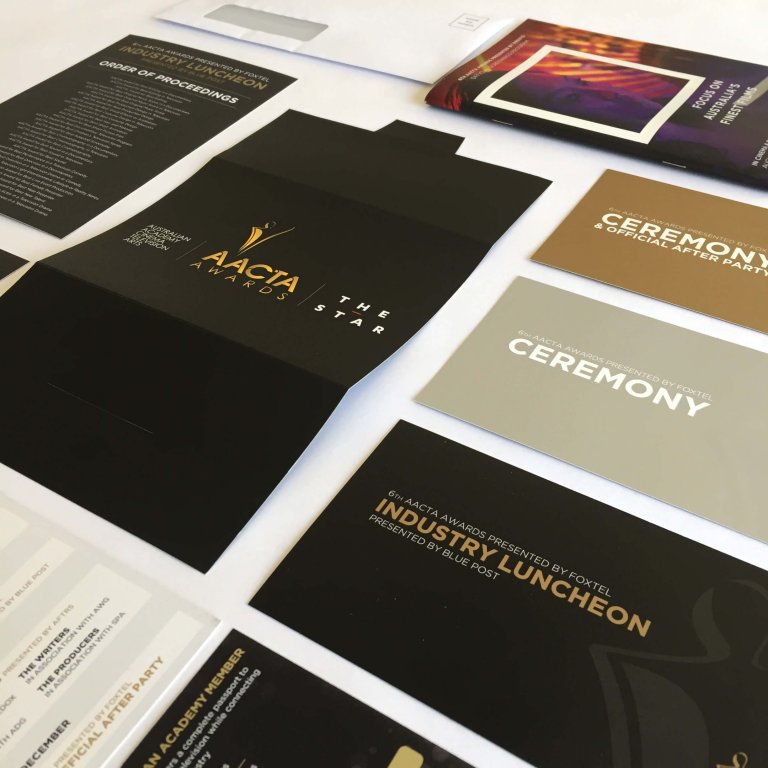 Results:

AFI | AACTA Partnerships Manager, Chloe Krushka says that customer service is key when finding a reliable print partner. That's exactly what they found in Kwik Kopy.
"A quick turnaround and flexibility to work with changes is very important to us. This includes working together to create and follow timelines that work for both parties as well as advice on what materials will work best for the job in question. We have greatly enjoyed working with Kwik Kopy. Garry has been fantastic. He has been very responsive and helpful when it has come to our printing needs."