PrintEx 2019 sees world-first showing of Epson's new SureColor® F560 24" dye-sublimation printer
PrintEx 2019 will see Epson Australia launch and have on display the SureColor F560, a new world-first, single-vendor, 24-inch dye-sublimation printer with integrated bulk ink system designed for small business and fine art production that combines compact size with high format flexibility in a cost-effective package.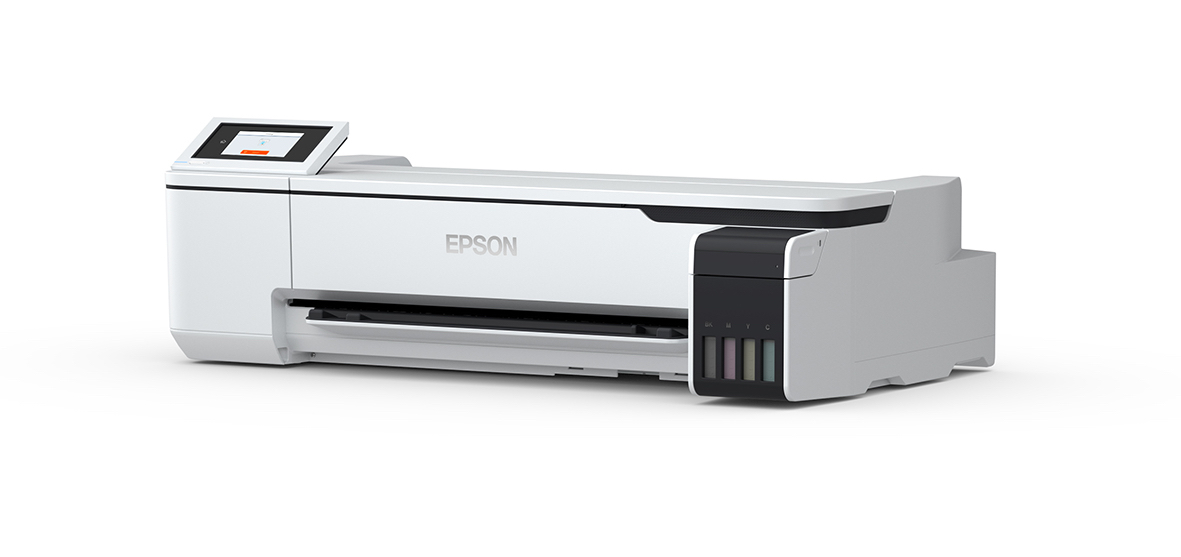 SureColor F560

The SureColor F560 has been designed to replace small-format screen printing. When used in conjunction with a small-format heat press it provides an ultra-low-cost solution for custom and short-run imaging on a wide range of materials.

The new printer produces images that are bright and colourful in super-high 2400x1200 dpi maximum resolution and when images are sublimated, the resulting products have high durability and are Oeko-Tex certified for the safe use by all age groups.

The dye sublimation process suits materials that have moderate heat-resistance and will accept a polyester coating including ceramic, glass, metal, wood, certain plastics, fibreglass and polycarbonates. It can also be used for fabric that contains 50% or more artificial content including Polyester, Lycra and Neoprene.

The SC-F560 is designed to use Epson UltraChrome DS ink that is applied with the latest PrecisionCore printhead and Precision Dot processing technology to achieve the best possible image quality. When combined with the sublimation process, despite using only 4 inks, it enables a colour gamut that rivals traditional print processes that require 6 or 8 inks.

It has multiple features that have specifically been designed with ultra-flexible production and a very efficient workflow in mind. It will produce a sellable A1 fabric print in just over a minute and a high resolution hard surface A4 print in under a minute.

Accepting roll-based media in widths from 210 mm to 610 mm, the SC-F560 has an integrated auto-cutter, will sit on a desktop and has a convenient 'hold' on exit so prints don't drop to the floor.

The SC-F560 also incorporates a pop-up multi-page cut sheet tray that will accept A4 and A3 stock and will auto-switch between the roll and sheet format. For customers that have higher production requirements there is an optional stand that incorporates a media bin.

Cleverly and efficiently, ink is held in a convenient tank system that is refilled using cost-effective 140 ml bottles and refilling can even be undertaken while printing is underway.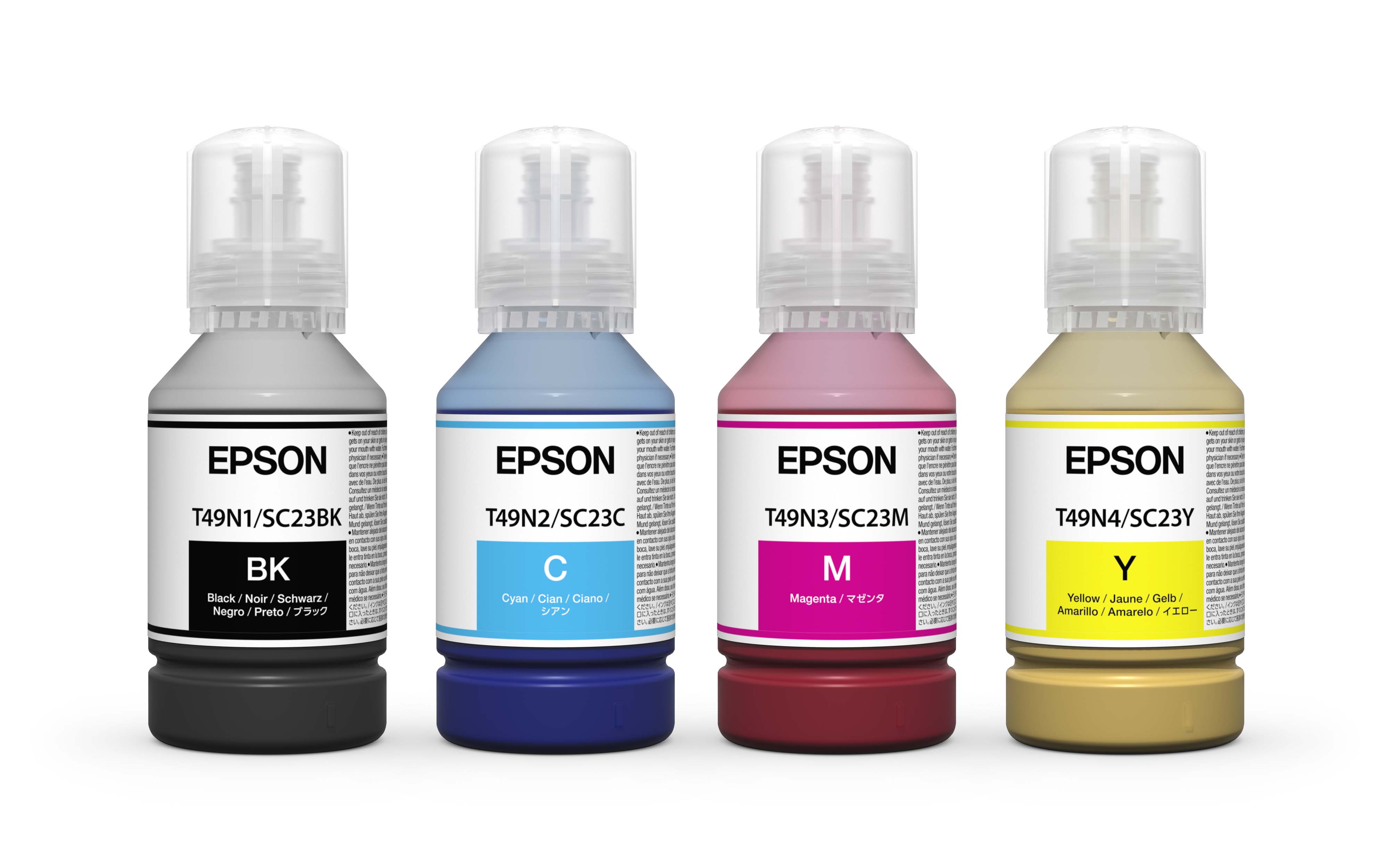 F560 Ink Set

Concurrent with the release of the SC-F560 printer Epson has also announced a range of transfer media that has been custom designed to enable optimum results with UltraChrome DS ink and support a range of fabric and hard surface applications. The new media will be available at the time of printer launch in both roll and sheet format.

The SureColor F560 is expected to be commence shipping in November 2019 with pricing to be announced in September.